Over the weekend..the hubby and I bought a new toy for us. Well mostly for me..teehee. Yes, he thinks I'm spoiled sometimes..but just sometimes. The Canon T2i.

Who says that only boys like gadgets..girls like gadgets just as much. It's got so many options that I don't even know how to really use them all...but I'm super excited to learn how especially since we've been having nice weather...I can go out and play with my new toy under different lighting conditions. I'm even considering taking a class? We'll see..lol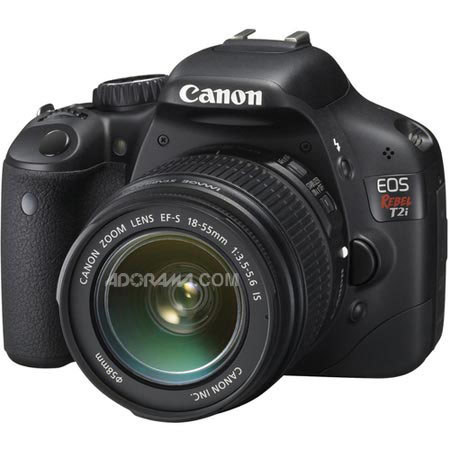 This weekend was my cousin's wedding. So I will post pictures soon..which of course were taken with my new camera!